Company Profile EMS
Business Activities: Environmental Monitoring Systems (EMS) B.V. develops, manufactures and markets advanced systems for gas measurements in the chemical, food and agricultural industry.

EMS works on the principle: "Technology meets nature." The evolution of technology causes a deterioration of the environment. But with the latest techniques solutions and improvements are offered. The basis of the experience was founded in 2002 in the food industry.

Research, product development, production and sale of these gas and dust measuring systems are in-house or under supervision performed. Most products find their way onto the market under the brand name MACView ®.

EMS has its own R&D department and focus on cooperation. There are structural collaborations and multi-year projects between universities at home and abroad in the field of nanotechnology, storage technology, environmental measuring technology and food safety. Besides knowledge about the technology and applications, EMS also has access to its own laboratory, manufacturing and assembly environment for sensors and equipment combined with laboratory calibration standards, environmental chambers and gas analysis equipment for gas sensors to test and optimize.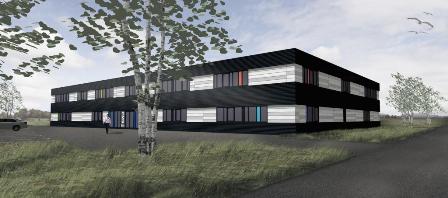 A feature of the EMS equipment is that the gas sensors measure to very low concentrations and are highly selective, and where calibrations are correlated to real physical gas concentrations. Where most of the gas sensors are in the ppm range EMS is able to measure in the ppb range. (Parts per billion).
A second characteristic is that EMS builds a complete gas measurement system around the application to a complete gas measurement system or small gas sensor which completely fits with all its characteristics in its application.
Another feature of the EMS equipment, is the added value. Often the equipment is suitable for immediate advantage. For example, an optimization of a production process, measurement of air quality, safety, or an energy gain on reduced use of raw materials.
In 2004-2005, this market expanded with the agricultural-food sector with the introduction of the MACView ® Ethylene Analyser for
measurement of ethylene in the storage of tulip bulbs. The unique features of this system are based on very low gas concentrations in the range of ppb (parts per billion). As a robust and useful gas measurement system, it is quite unique. These systems were previously used mainly in laboratories with the need for constant attention of laboratory personnel that the continuous operation and maintenance of machinery. With the advent of the MACView ® systems this continuous operation disappeared and these measurements are also used by other companies to use in all kinds of new processes and applications.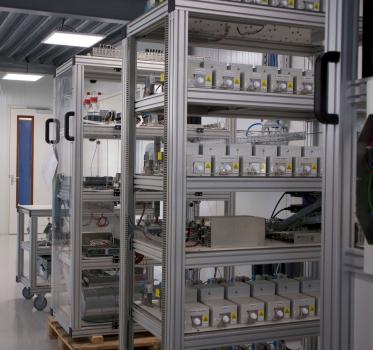 The MACView ® stand-alone machines are also extended to the markets of post-harvest (fruit) storage worldwide.

The latest development (2012) is a gas measurement system suitable for use in the greenhouses in which 4 gases in the ppb range, and a gas at the ppm level can be measured. This can be fully integrated with the climate computer in the greenhouse. EMS is a VCA and ISO-9001 certified company. Environmental Monitoring Systems B.V. is a small business with 20 employees.
Mr. Jan-Kees Boerman owner is founder and CEO of EMS. He works with various process technologies and sensor systems and has, since 1996, 3 companies set up (including EMS). He is proficient in developing gas measurements and gas-sensor solutions, project management and business development. He aspires to build innovative sensor systems and specializes particularly in the hard core of sensor technology, physics, materials science and applications. Key words for his personal ambitions besides technique: Collaboration, team spirit, sustainability, leadership, inspire and motivate.
Summary:
Expertise: Food-related applications, gas sensing applications, ultra small concentrations, storage of crops, fresh products, building systems for end user from intelligent sensor to complete analysers.Activities: Application related gas sensor development & electronics / testing / set up specifications / requirements.
Key Personnel: R&D / Engineers / Electronics / Physician / Production / Information Technology
Recourses / equipment:
Laboratory with Thermal Desorption Gas Chromatograph Mass-spectroscopy equipment / Micro-GC's / Spectrometers / Electrical measurement equipment / Fluorescence measurements. Direct sampling, as well, desorption tubes and glass / stainless steel bottles measurement ppm, ppb & ppt level.
4 Test benches for calibration standards, more then 50 regular gas bottles below 1 ppm of target gas with up to 30 Massflow controllers for test runs and cross sensitivity tests, 24 permeation devices for ppt calibration standards.
Several controled climate rooms temperature and RH regulated for condition and stress tests
Production systems for electronics PCB's, Pick & place machines (MyData), automatic soldering machines, vapour phase, screen printers, soldering waves, heated soldering machines, 3D printers.
Several test rooms for long-term storage of fruit combined with gas measurement systems.