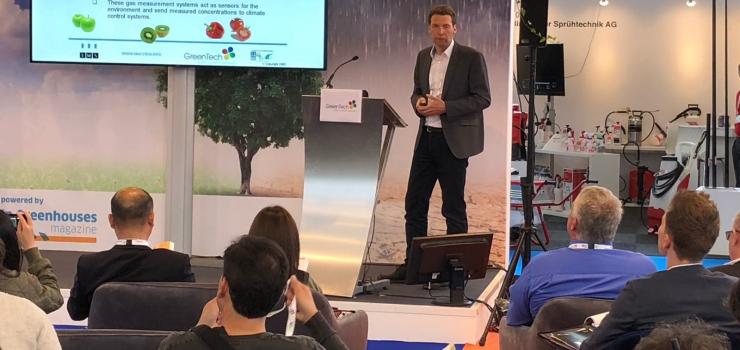 CGC 2018 Niagara 27 August 2018
EMS is again on the Canadian Greenhouse Conference 2018 to give a presentation as well to stay with a booth on the exhibition. The subject of the presentation on Wednesday, October the 3rd at 9:30 am is "Influence of Air Quality in Greenhouse Production". Join and visit the exhibition together with the presentations !
Due to CO2 fertilization in greenhouses, air quality is changing during the season. Trace gases of ethylene and NOx influences crop quality and crop growth. What effects can you expect on vegetables. But is this influence so bad, and what is the influence related to light, photosynthesis, and yield ?
The Canadian Greenhouse Conference at Niagara is from Tuesday, October the 2nd until Thursday October the 4th. Please visit the website of www.canadiangreenhouseconference.com for details and links regarding, hotel information, airport, transportation, session updates and more. Come and join to inform you about new developments in the greenhouse industry in North America. See you there !