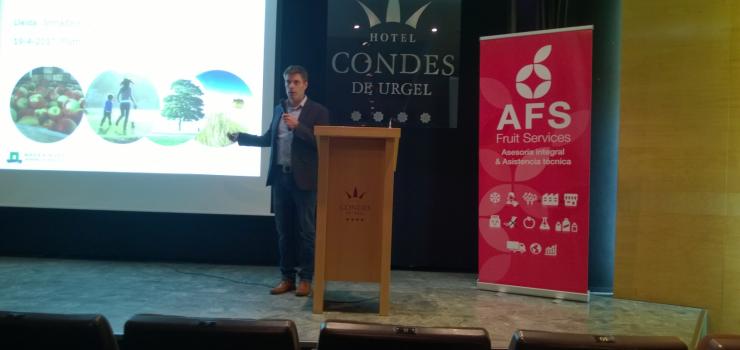 DCS tour in Spain 19 April 2017
On the 19th of April in Spain DCS promotion tour is held at Lleida. Lectures were kept about the automatic Dynamic Control System (DCS). The automatic DCS system is a unique system that determine the optimum oxygen setpoint for fruit storages by detecting the real anaerobe fermentation point by the emmision of ethanol and the determination of the FQ (Fermentation Quotient). Speakers were Eugene Rokx from Storex and Matthijs Montsma van WUR. The DCS system is explained and examples of the application are given. Beside this topic also attention was spend to storage of fruit in common. The meeting gave arround 40 people who were interested in the DCS system. If you are interested in more information, please contact EMS B.V.
The DCS system is designed and marketed by a cooperation by EMS (design & production) and Storex (Marketing & Sales). Currently there are over 60 systems sold, optimizing and controlling 120 storage rooms.