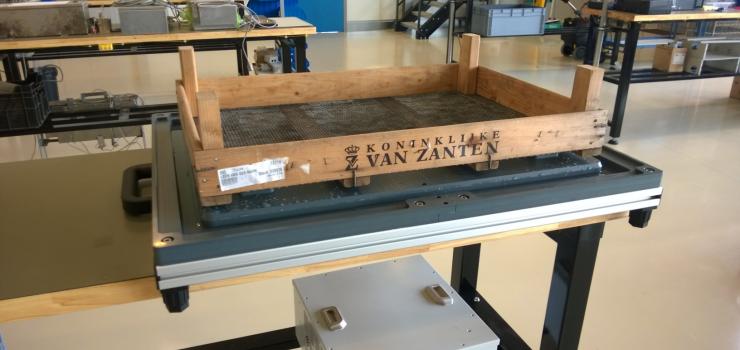 Mechanisatietentoonstelling exhibition 2019 in Vijfhuizen The Netherlands 13 November 2018
The measuring system for the production of ethylene is specifically intended for the monitoring of batches of tulip bulbs in export. From tulip bulbs in the export the percentage of latent acid is not always known at the entrance. The quality of this can be determined by determining the ethylene production and the respiration over time.
The mechanization exhibition is a special event that takes place right at the beginning of every new year. This year again at Expo Haarlemmermeer near Hoofddorp. On an area of 10,000 M2. the exhibitors present a range of products at the fair. Products and services of a very diverse nature, specially focused on the flower, bulb and perennial sector.
As a visitor you will find many novelties, improvements and a wide assortment. A wide range of agricultural tractors, equipment, planting, harvesting, sorting machines, computers, disinfection cabinets, rinsing and immersion baths, packaging, protective equipment and products from many other suppliers are represented at this leading trade fair. In addition, services are also offered in the tax, legal and financial fields.
There is also a lot of attention for the environment and safety, which is becoming increasingly demanding. For example, consider the possibility of obtaining a note for the sprayer license.