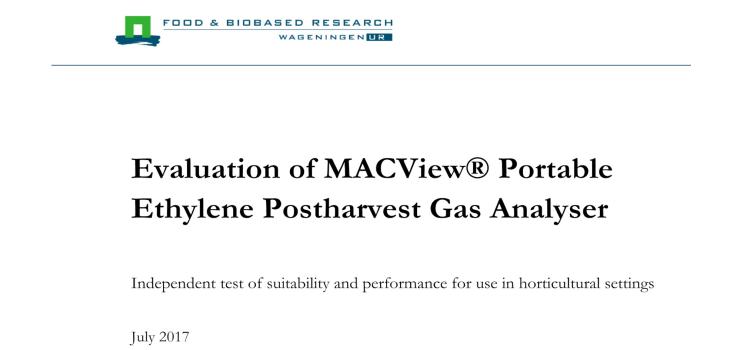 Release of WUR report Ethylene Postharvest Gas Analyser 07 September 2017
The MACView® Ethylene Postharvest Gas Analyser is independent evaluated and tested on his performance by Wageningen University and Research. The test report is now released by the WUR and the report is published by EMS and public available. From this report it is clear that the MACView Ethylene Postharvest Gas Analyser has the best balance between price-performance ratio in its kind that is offered to the marke in the range of ultra high accuracy measurement devices.
The ethylene Postharvest Gas Analyser is tested on serveral important topics, to determine its excellent properties. The tests are done to find out its accuracy, resolution, influence on temperature, influence on humidity, CO2, O2, ethanol and volatiles emitted by kiwifruit.
Read the conclusions in the the report available in the link below :
Link : WUR report Postharvest Ethylene Gas Analyser