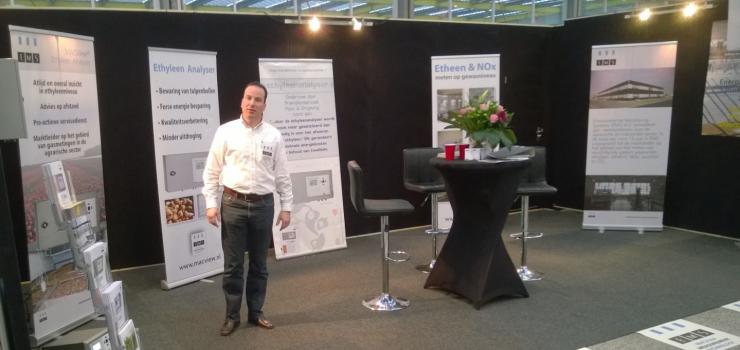 EMS on the mechanisatie tentoonstelling 2017 29 December 2016
EMS B.V. is in 2017 again present on the mechanisatie tentoonstelling in Vijfhuizen en will present a software tool which is fully compatible with all existing ethylene analysers for the storage of the tulip bulbs.
The software tool is a universal readout tool that works via the internet (web-browser) where the data is real-time available. The average concentrations are per day send by an e-mail and give a smart and easy overview of gathered data and data that is allowed for the measured concentrations per day.
The tool offeres a pro-active support when support questions are present, where also EMS employees can look with the customer to the relevant data and status of the ethylene analyserd. Advise and solutions are by this way on distance supported. The focus is that all available analysers in the market will be connected to the portal to get the convenience and advantages of remotely supported devices.
EMS has build in 2016 an ultra modern production facility. EMS is prepared for the increasing demand of ethylene measurement systems in the agriculture market.
Visit EMS at booth 1C08, look and inform yourself about all possibilites !
67th 2017. Openinghours:
| | |
| --- | --- |
| Tuesday10 January | 13:00 - 21:30 p.m. |
| Wednesday 11 January | 13:00 - 21:30 p.m. |
| Thursday 12 January | 13:00 - 21:30 p.m. |
Stand 1C08
Expo Haarlemmermeer
Stelling 1
2141 SB Vijfhuizen