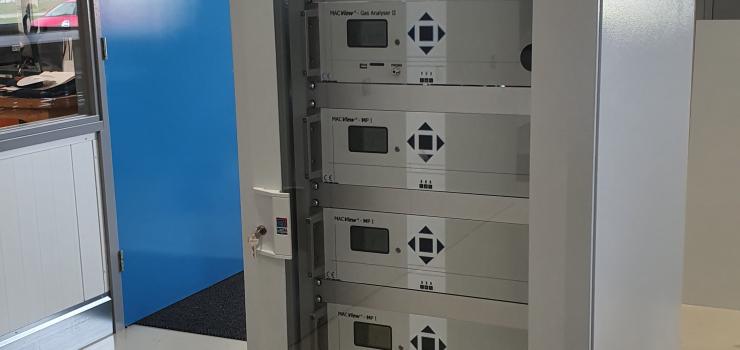 MACView®-Multiplexer launched 25 March 2021
last year a serious number of requests came to EMS for the measurement of more rooms at fruit storages then only the 2 or 3 that were possible. Also requests for ethylene measurement in small volumes (cuvettes) for research purposes asked for an increase of sample inputs.
From this request we started the development of the MACView®-Multiplexer device which is able to sample 10 rooms in order. This multiplexer is seamlessly integrated with the existing MACView®-Postharvest device.
Also the data is represented on the portal. It is possible to expand up to 10 multiplexers on 1 MACView®-Postharvest device. For controlling the MACView®-Multiplexer the MACView®-Postharvest analyzer is now provided with a RS485 MODbus-RTU protocol to control the whole system.
For more information contact EMS.